My grandmother's birthday is December 7th and I wanted to celebrate her by sharing my recipe for Filipino chicken adobo!
Blasian and Proud
People always look at me with confusion and ask about my background. I'm proud to say that I am Filipino and black. Some people jokingly refer to me as "Blasian". To satisfy your assumed curiosity 🙂 here are my parents: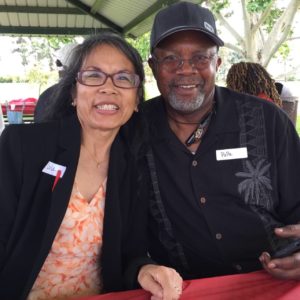 Both of my mom's parents emigrated from the Philippines to the United States in pursuit of the American Dream. They were passionate about community, working hard, and providing the best possible life for their family.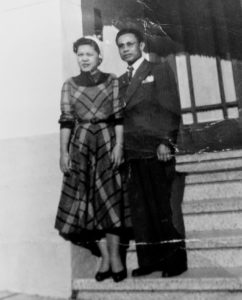 My Lola, which is Tagalog for grandmother, passed away in 2005, but she would have been 96 this year. She was beautiful, wise, and protective of her loved ones. She enjoyed traveling the world and was a talented, published writer and poet. I'm told that I have several of her traits and mannerisms, such as my love for reading, attention to detail, and temperament.
One of the best parts about knowing your heritage is all of the traditions and ideals passed down. And nothing says family like food. When I think of my Lola's kitchen, I remember it always smelling of vinegar and soy sauce, like chicken adobo.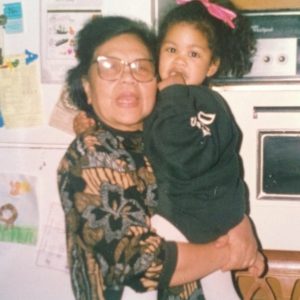 Effortless and Flavorful Recipe
Although chicken adobo is one of the most traditional Filipino dishes, I've never met two people who cook it the same way. My recipe for chicken adobo is influenced largely by my Lola and my mom but modified for my cooking abilities and preference. I'm all for simplicity and this recipe is effortless.
I always use dark meat, usually drumsticks because they're easier for little toddler hands to hold. I also prefer the skin and bones still on my chicken. One time I didn't specify and my husband brought home skinless and boneless thighs. I tried to make it anyway, but it doesn't hold the flavors the same way.
I take my chicken, vinegar, soy sauce, water, chopped onion, garlic, bay leaves, and peppercorns and let it all marinate in the fridge for as long as possible. I aim for 24 hours.
The next day, when it's time to make dinner, I just pour everything into my Dutch oven. First, I'll turn the heat on high. Once the liquid starts boiling, I turn the heat to low and cover for 30 minutes. Check on it and stir occasionally.
Marinate, boil, and simmer. That's pretty much all I do and the meat deliciously falls right off of the bone.
And no Asian dish is complete without rice! I serve my chicken adobo with lots of steamed brown rice and sauteed kale. It's a flavorful, savory plate! And it's so aromatic. Your neighbors will come knocking on the door begging for a bite!
Wise Words
My Lola was one of the most intelligent people I'll ever know and she was never short on guidance or knowledge. Below is a direct quote from her. I keep it on my phone and read it when I need motivation:
"Living in this complicated world is no picnic. Pain is part of life. But when that pain is aggravated by extreme suffering, anxiety and despair, take heed. Sit down before you hit the wall. Close your eyes. Let your mind that is foggy with frustration wander. Discover the beauty of the sunrise and sunset. Explore the wonders of the world. Close your eyes a little longer and count the delightful times you spent with your loving family and friends. When you open your eyes, you will find that life is beautiful after all."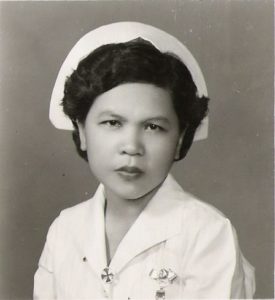 Happy Birthday, Lola!
Do you have any special family recipes? Tell me about it in the comments below!
Here are two more recipes my family loves: One pan meal and sweet potato enchilada casserole!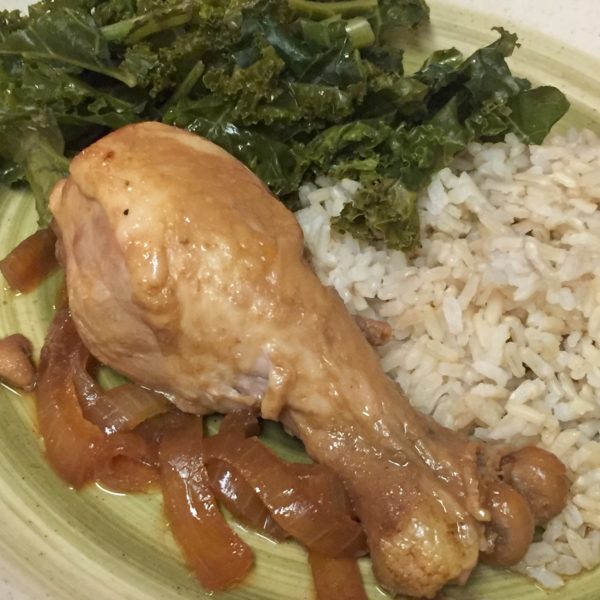 | | |
| --- | --- |
| | |
Mix all ingredients in a large container and marinate in the refrigerator for 24 hours.

Place in a Dutch oven or large pot. Bring contents to a boil.

Lower heat, cover, and simmer 30-40 minutes. Stir occasionally.
We enjoy our chicken adobo with steamed brown rice and cooked kale.