I don't usually make burgers of any kind because I never considered myself good at it. It's just not really my thing. But one week when I was meal planning, I decided that I wanted to try making turkey burgers. And holy moly, they came out SO GOOD! If I can make these, then you totally can, too. Read on to learn about the world's easiest turkey burgers!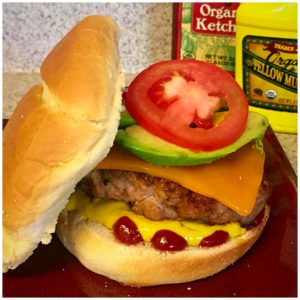 My husband is the ultimate grill master. Burgers, steak, links, ribs. You name it, he grills it better than any restaurant you can think of. I don't even know how to use the grill. Propane. Fire. Huh? That is 100% his territory.
So when I told him I wanted to make turkey burgers he was less than enthusiastic. Honestly, I was not feeling too confident myself, but I thought I'd just go for it.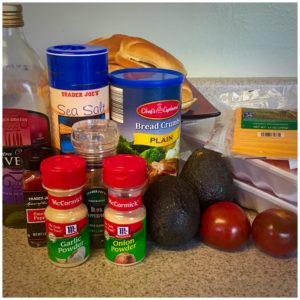 I found a few different recipes and pulled the things that I liked from each of them (meaning none of the complicated stuff). To season my ground turkey, I used sea salt, pepper, paprika, garlic powder and onion powder. You don't have to strictly use these. I'm sure something like chili powder or cumin would be great, too.
One thing I read that had never occurred to me before was using breadcrumbs in the mix. I think it made a huge difference. These turkey burgers were so juicy and fantastic!
I opted to use our skillet in the comfort of my kitchen, but you can certainly cook these on a grill. You can tell the patties are done when both sides have browned and firmed, but I used a meat thermometer to make sure mine hit 165 degrees F. There's no rare with turkey. Just well done.
I topped my burger off with cheese, avocado, tomato, mustard and ketchup. Barbecue sauce would probably have also been wonderful (cue the Sweet Baby Ray's).
When we sat down to eat, I could tell my husband was still skeptical about my burger-making abilities. But he bit in and was impressed! He even gave me permission to make them again. Score!
Make these this weekend for your family or friends. The world's easiest turkey burgers will be loved and devoured by all!
Want more easy recipes? Try our one pan meal or meatball subs!
Also, see how meal planning has saved our family!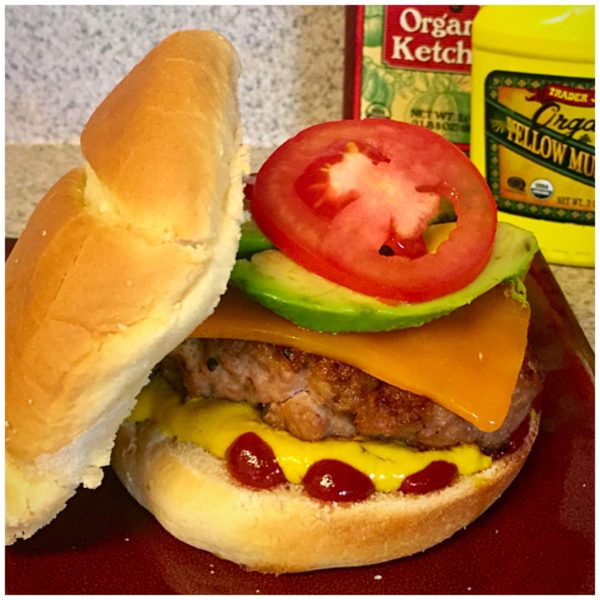 | | |
| --- | --- |
| | |
Combine ground turkey and spices in a large bowl with hands or a spatula until well blended. Add breadcrumbs and continue blending.

Separate turkey into 4 equal parts. Roll each part into a ball and flatten to 1/2 inch circles. Press thumb down in middle to create indent in each patty.

Heat oil in a skillet or pan over medium high heat.

Cook patties on one side for 4 minutes, until brown. Flip to other side. Cook until patty reaches 165 degrees F.

Place one slice of cheese on each patty and allow to melt for 1 minute.

Assemble burgers on toasted buns with avocado, tomato, mustard, and ketchup.