First, let me say I'm NOT pregnant. But I get asked constantly if I'm "trying" for a boy. And no, I'm not trying for a boy.
I'm also not trying for a girl.
It no longer matters to me.
I actually thought Belly was going to be a boy. My pregnancy with her was SO different than my pregnancy with Goose that I figured there was no way she could be a girl. I'd made that determination in my mind, was settled on a boy name, and had visions of our rough-and-tumble son growing up in our family.
Then I was told at an ultrasound that I was pregnant with a girl.
There was no way!
I scheduled another ultrasound for a few weeks later to get a second opinion. Yes, she was undoubtedly a girl.
What? I still wanted to be excited, but I thought that I was connecting with a baby boy and was shocked to be wrong.
And a lot of people around me were unknowingly unhelpful. When I started announcing that we were having a girl, I got of these reactions:
"Oh, another girl?"
"Aw, I bet your husband wanted a son."
"That's okay. You can try again for a boy next time!"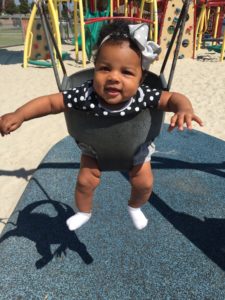 Half of me started to feel disappointed that I wasn't having a son and held on to the small chance that she could still be a boy. And the other half of me felt guilty for not accepting something that I couldn't change.
Fast forward a few months…
By the time I was in labor, I could not have cared less if Belly was a boy or a girl. I was just eager to see her face and hold her in my arms.
And now, I can't imagine her being anyone else. Belly is the sweetest baby we could have asked for. Her joy is incessantly radiant and I would never change a thing about her little personality. She may only be 5 months, but she is gentle hearted, forgiving, and patient. Why did I ever care if she would be a boy? She is absolutely perfect the way she is!
Will I be excited if we have a boy one day? Yes! Absolutely! Will I be equally excited to have a girl? I sure will! It really doesn't make a difference. During my three pregnancies (yes, three) I've learned that babies come when they're supposed to and they're born however they're meant to be.
I have two happy daughters. I'm not trying for a boy, but give me a healthy baby and a smooth pregnancy and I will be beyond grateful and delighted!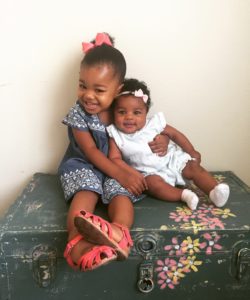 So for now there is no baby on the way. I'll let you know when there is. But don't be surprised if we keep the sex a secret!
Have you read my miscarriage story?
See pictures from our family photo shoot!
Read about how I quit my job!