I love weekends!
And it's not because I get a break. I don't. Being a stay-at-home parent is a full time job and I never get a break. I'm talking 24/7, 365. No time off, people.
But I love weekends because it means that my husband is home! YAY!
During the work week we're lucky to catch him in the morning before he takes off. Then we only have a couple of hours with him at night that mostly consist of dinner and bedtime routines. So during the weekend we soak up all of the Daddy time we can! And with Labor Day weekend being extra long, we get extra time with him!
I don't think that I boast about my husband enough so here are just 5 of the reasons that we think he's fantastic:
He makes yummy food.
My husband's favorite meal to cook is breakfast so we look forward to weekend mornings and a buffet of deliciousness. Pancakes, waffles, french toast, eggs, bacon, sausage, potatoes, breakfast burritos, cinnamon rolls. Not all at the same time, but always with a side of fresh fruit. The best way to wake up!
He also acknowledges that I usually make dinner 5 or 6 days a week so he'll give me a night off when he's home. And his food tastes so much better than mine with much less effort. How does he always do that?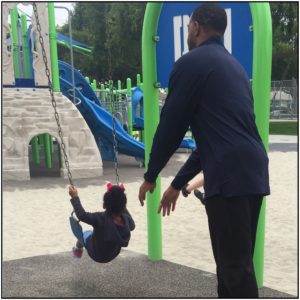 He makes us laugh.
If you've met my husband, he has all the jokes. He doesn't take himself too seriously and brings a smile to everyone's face. He's definitely the fun parent and makes an effort to get us out of the house to make lasting memories.
He helps us relax.
Although he can be the hype guy, he also knows how to get into chill mode. When I get too wound up about things, he reminds me to relax and to not sweat the small stuff. Most weekends he'll even take just Goose out for a few hours so that I can chill with Belly. AND he gives great foot rubs anytime I ask.
He is THE BEST father.
He showers our children with love at every opportunity. When Goose was born, he surprised me by jumping in immediately and changing her first diaper (and all of the diapers until his paternity leave ended). From giving baths to playing on the floor at gym class, he never hesitates to make our girls feel cared for and special.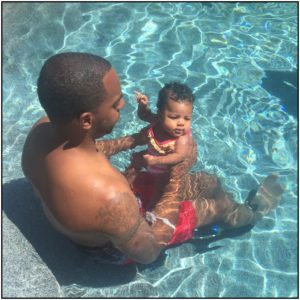 He works hard and never complains.
This guy does not have an easy job and sometimes works long hours, but when he comes home he focuses on us. Unlike me (who vents at every opportunity), he works hard all day and then leaves his stress at the door. He doesn't let anything from his work day impact us negatively.
So on this Labor Day, take the time to thank the hard workers in your life for all they've done and will continue to do.
Thank you, Husband! We love you and all of our awesome weekends together!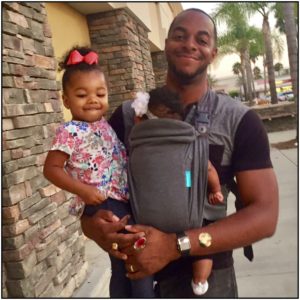 Check out these ideas for Daddy and Baby bonding!
Read our survival tips for family outings!
See how meal planning has changed our lives!